Brooke Mueller
Earlier today, I wrote about how Brooke Mueller sent her lawyers to court to try to take temporary custody of her twin boys from Denise Richards and give it to her brother in Orange County. Charlie Sheen wanted Denise Richards to keep temporary custody of his kids and his lawyers argued that Brooke was only after the $55,000 a month in child support. A MESS! And when Charlie Sheen, whose brain is a pile of coke mush, comes out as a voice of reason, you know shit is a real mess.
Well, they all argued in front of a judge today and the judge told Brooke's lawyers the same thing an ATM told me when I tried to get $120 out of it the other day: "DENIED!" The judge basically told Brooke's lawyers that knitting a peen cozy out of their own pubes would've been a better use of their time than coming into court to ask for some dumb shit. A source told Radar:
"[The judge] flatly denied Mueller's request to to have Denise stripped of temporary custody, and placed in the care of her brother in Orange County. There was absolutely no reason that could justify the move, which would only uproot the twins yet again

Brooke's claims that Denise was only taking care of the boys for financial gain fell flat because the actress signed a sworn declaration that she had refused money from Charlie. Denise's declaration also went on to say that she didn't want any money EVER for her care of the boys.

Brooke just doesn't seem to grasp the seriousness of the situation involving custody of the boys. She is used to just snapping her fingers, and having her lawyers work their magic, and make the problem go away. This isn't being heard in family court, the fact it's in child dependency court because of her actions is extremely serious. She should stop wasting the courts resources and focus on what is best for the boys, and not her self-interest."
And after Brooke told her rehab mate at Betty Ford, Lindsay Lohan, about this, LiLo's mind boggled around for a few seconds before she said, "The judge denied you? They can do that?"
While Brooke Mueller dries out (or snorts lines of Sanka) with Lindsay Lohan in Betty Ford, her lawyers are trying to get a judge to pull her twin boys out of Denise Richards' arms, because she wants her brother to take care of them instead. Almost two weeks ago, social services found some suspect shit at Brooke Mueller's house and the Sheen twins were taken away and given to Denise Richards temporarily. Denise expected to take care of the boys until Brooke cleaned herself up. But TMZ says that Brooke wants her brother to have custody of her 4 year olds and her decision has everything to do with MONAY!
According to TMZ, Charlie Sheen is onto Broke Mule's schemes and thinks she only wants her brother to have custody of the twins, because she doesn't want to let go of the $55k she gets in child support a month. Charlie's lawyers are in court today to EXPOSE Brooke's scheme. Brooke's lawyers will argue that Denise is the gold digging twat who is using her twins to get that monthly check.
TMZ's source says that Charlie has offered to give Denise money to take care of his twins, but she turned him down and doesn't want one penny from him. Denise also has text messages from Brooke where Brooke admits that she needs those child support checks.
Denise has taken care of the Sheen twins for a long period of time before, so let's see.... The boys can either stay in a home they know or they can be ripped out of yet another house and put into a different one. Brooke Mueller is so damn dumb. There's clearly an easy way for her to get everything she wants: a $55,000 check every month and zero parental responsibility. All she has to do is let Denise Richards keep custody of her boys and tell Denise that if she doesn't hand over $55,000 every month, she'll text her this picture every morning:
Nobody wants to live under that kind of fear. Denise's only response would be, "What's your account and routing number?"
And here's pictures from earlier this year of Brooke looking like a mash-up of Axl Rose and Russell Brand.
For the next few weeks, The Betty Ford Center will be known as the halfway house for Charlie Sheen's down-and-out hos, because two members of his crackubine harem are drying out in there.
After Brooke Mueller's twins were taken out of her home and given to Denise Richards, she checked herself into rehab to deal with an addiction to prescription pills (that's what her rep, yes she has one, says anyway). TMZ says that Brooke is trying to get clean in Betty Ford, the same place where Lindsay Lohan is staying for the next few weeks (or until she drives every member of the staff crazy and they become crackheads themselves and set her free).
TMZ's source says that Brooke and LiLo are staying in the hospital wing of Betty Ford and have already bumped into each other. I think the source meant "did bumps together," but I'm not sure.
This could end one of two ways: Brooke and LiLo could join forces, rally up the other patients, raid the locked medicine cabinet and burn Betty Ford's legacy down to the ground. It'd sort of be like Crackhead of the Flies. Or maybe Brooke and LiLo will look at each other's methed-out faces and think to themselves, "Gross, I don't want to be THAT messy," and sober up. If that happens, the Southern California drug industry will be on the verge of collapsing and sad Charlie Sheen will miserably walk the streets while holding a sign that reads, "Save the Coke Industry! Snort A Line Today!"
Denise Richards better be showing Brooke Mueller an episode of The World According To Paris (aka TWAT P) on her phone and telling that mess to look at her life choices.
Radar says that socials workers from Children and Family Services in L.A. have yanked Brooke Mueller's twins, Bob and Max, out of her care and not only because she wears jeans like that out in public. Brooke Mueller is still hooked on the bad shit and I guess those judgy social workers think that it's wrong to let her kids play with her used crack pipe, so away the twins went. Since Charlie Sheen is a disaster himself and shouldn't even be allowed to take care of a piece of dried up foreskin, the twins were given to Denise Richards AGAIN. Radar's source said this about the whole mess:
"Brooke was given many opportunities by social workers to clean up her act. Social workers felt that Bob and Max weren't safe in Brooke's care. The decision was made late on Thursday afternoon, and the boys are no longer in Brooke's care. It's expected at some point the boys will be taken care of by Charlie Sheen's ex-wife, Denise Richards, who has cared for them in the past when Brooke went to rehab. She (Richards) loves the boys & their safety and well being mean everything to her. Bob & Max are safe & that is all the matters. Denise is simply complying with the court order."
Who knew that the former robot call girl would turn out to be a savior to all of Charlie Sheen's kids and transform her house into an orphanage for mistreated and down-and-out Sheen kids? Denise Richards should take care of Charlie Sheen's adopted crackhead daughter Lindsay Lohan next. Denise is obviously a good parent, because I'm guessing she's the one who taught that little girl how to throw a side-eye that all the kids in the playground will run from.
Here's pictures from last year of messy ass Brooke and Denise hanging out in Malibu. Yes, I've already gotten on my knees and worshiped the peroxide and neon beauty in the background.
Monday, December 17th 2012
Brooke Mueller went to rehab not even a week ago after she sort of kind of ate too many Adderall pills and she's already out! Brooke did the speed (Note: If you stop right there, this sentence would still be factual.) version of rehab and now she's cured. It's a miracle!
A source tells TMZ that Brooke checked into rehab for the 19th time, because she wanted to detox and get all the Adderall out of her system. Brooke wasn't looking to get actual treatment or counseling to curb her hunger for Adderall. She just wanted to dry out. Brooke is getting outpatient treatment, though, so there's that. Denise Richards was taking care of Brooke's twins, but Brooke flipped out when she wanted to take them to Charlie Sheen's Christmas party, so Brooke's mom took them. Now that she's out of rehab, the twins are back with Brooke.
I've had colds that took longer than six days to kick, but Brooke isn't going to get the Guinness World Record for the most times in rehab by staying in rehab and kicking her addiction. So I totally understand why she checked out after a week. But I need to change the subject and call out Brooke's twin boys. In the picture above, Brooke has got a boy on each arm and I'm guessing she did that so they could cover her nipples and they didn't do that! What's the point of bringing your twin boys to a Toys 'R Us event if they're not going to cover up your nips in front of the photographers? Now I have to strain my hands (not really) by using the Photoshop blur tool to blur out Brooke's nipples so your puritanical boss won't fire you for looking at nipples. And it's Brooke's twins' fault. You're fired, twins!
Tuesday, December 11th 2012
Over the weekend, Brooke Mueller almost slow danced with the Grim Reaper when she overdosed on some kind of bad shit. Brooke's assistant called 911 after she wouldn't wake up while passed out on her bed, and at the time she played the "I JUST HAD THE TIREDS!" card. But we all knew that she wasn't tired, because it's hard to be tired when you don't work, have a full-time nanny and a full-time assistant who will light your crack pipe so you don't have to.
Brooke is now admitting that she has a problem, but it isn't with crack, coke or Wet 'N Wild black eyeliner. Brooke has got it bad for Adderall.
TMZ says that Brooke admits that she's been eating too many Adderall pills and she just can't stop eating them. Brooke is back in rehab for the 19th time to try to kick her hunger for them. Brooke's lawyer tells TMZ in lawyer talk that bitch is an Adderallhead:
"Brooke was uncomfortable with the way Adderall was making her behave. Brooke continues her lifelong battle with drug addiction by taking these steps herself to prevent a further drug relapse."
"Brooke was uncomfortable with the way Adderall was making her behave" is really a nice way of saying "Brooke was uncomfortable with the fact that she almost motherfucking died from eating too much Adderall." Brooke had a few drops of the sweet nectar in her body when she overdosed and she's currently on probation and isn't allowed to drink booze of any kind, so going to rehab could be a way of trying to avoid some time in the chokey. A tip for Brooke for next time: another good way to avoid spending time in the chokey is to be Lindsay Lohan. It works every time.
Yeah, being in rehab for the 19th time is nuts. But if at one point in my life I regularly sucked on Charlie Sheen's grilled sweet baby sausage dick after he blew crack smoke into my sex parts, I too would be reaching for mind-numbing substances at all hours of the day. It's a medical fact that whores who suck on Charlie's peen suffer from PTSD. Just look at that picture of Brooke above. Bitch is having a terrifying flashback.
Saturday, December 8th 2012
TMZ reported yesterday that colossal mess Brooke Mueller snorted, injected or smoked way too much of the bad shit and had to be shuffled off to the hospital. The L.A. County Fire Department said that they were called to Brooke's home in Tarzana, CA and took her to the nearest hospital. Everyone figured that the next headline we'd see would be "Brooke Mueller Trying Out Rehab For The 16th Time," but her rep (yes, she has one of those) says that's not going to happen, because she didn't overdose. Yeah, and I just didn't guzzle down an entire bottle of Chicken 'N Waffles flavoring syrup for breakfast.
Her rep Steve Honing tells Celebuzz that it was all a misunderstanding and Charlie Sheen's original goddess was just really, really tired. Brooke's assistant (yes, she has one of those) thought she passed out in a coma or some shit, but she was really just taking a nap. Here's Steve's explanation:
"An assistant thought Brooke was non-responsive while she was napping and hastily called an ambulance. As a precaution, Brooke was brought to a local hospital and discharged after an hour. She was diagnosed with exhaustion and dehydration and is now fine and resting at home. That's it."
That makes sense. Smoking crack, snorting Valium and injecting meth into your eyeballs all day really is strenuous work and gives you a serious case of the tireds. And I know that whenever I take a hard nap, my assistant (aka my dog) has to bark for help after he tries to wake me up by slapping me in the face, etc...
Brooke and Charlie's 3-year-old twins were at home with her when she taken to the hospital, but she tells TMZ that her full-time, live-in nanny was taking care of them. Even if Brooke said that a chainsaw and a bear trap were taking care of her kids, we'd all still shrug and say, "Well, better than Brooke!"
Saturday, December 3rd 2011
It seemed like Brooke Mueller was shuffling along the road toward sobriety with Charlie Sheen as her co-pilot (first mistake), but last night she took a sharp turn down Crackhead Way and crashed into fuckery yet again. TMZ says that Brooke's latest mug shot of haggard beauty was taken last night after cops in Aspen, CO caught her coke-handed. The original Sheen goddess was also accused of beating some lady, so a misdemeanor third degree assault charge was thrown on top of her felony drug possession charge. You know it's the holiday season when Brooke Mueller is out doing some crackhead shit. The sound of a mug shot camera flash going off in front of Brooke's face is like hearing Santa jingle his bell. The cops released this long ass statement to People about Brooke's arrest:

"On Dec. 2, 2011, at approximately 11:32 p.m., officers with the Aspen Police Department were on a routine walk through at the [music venue] Belly Up, 450 S. Galena Street, Aspen when they contacted a woman who reported an assault which had taken place. The woman identified Brooke Mueller, 34, of Los Angeles, California as the aggressor.

After midnight, December 3, 2011, Aspen Police located Mueller at [the nightclub] Escobar, 426 E. Hyman Ave, Aspen. Mueller was arrested and charged with assault in the third degree (class one misdemeanor) and possession of cocaine with intent to distribute (class four felony). Mueller posted bond of $11,000 and was released with a District Court date of December 19, 2011."
Brooke and Charlie's 2-year-old twins should be granted emancipation and they should be the ones raising their crazy crackhead parents, not the other way around. That should happen. But it's hard to blame Brooke for her latest fucked up. Two words: TWAT PEE! Bitch was on The World According to Paris this year and that would almost make anyone dive off the wagon (not that she was ever on the wagon) and punch a trick in the face.
With all that being said, say it with me now, Brooke: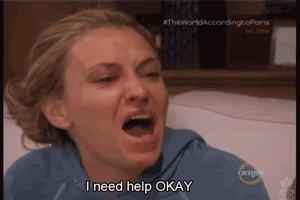 Saturday, August 20th 2011
Just looking at Charlie Sheen's face makes me want to baste my eyeballs in crack smoke, but I guess Brooke Mueller is willing to take that chance. Charlie's ex-wife Brooke Mueller is trying to de-crackhead herself in rehab and apparently she's doing well, so what's the next logical step for her to take on the road to sobriety? Go to Mexico with the crackhead who tried to stab her face off, of course!
The dehydrated warlock who was mummified with strips of turtle jerky tells TMZ that Brooke is doing so well in rehab that he's rewarding her by taking her on a trip to Mehico this weekend. One of the definitions of "not end well" in the dictionary of truth is: "crackhead leading a crackhead to Mexico..."
Charlie tells TMZ that Brooke has been "busting her ass with the boys, and [she's] more sober and healthy than I've ever seen her." Charlie is making it his mission in life to get her completely cleaned up and free of crack cravings.
Brooke must still be crack damaged in the brains if she's getting on a plane and going on a trip with a sleazy-eyed skeeze bag who always has a look in his eye like his head just birthed a bad intention. Did Brooke not learn anything from that sad Robyn Gardner story?
But I wish Brooke and Charlie were going to Thailand instead. Then they'd meet a hot Australian dude (played by Daniel Lapaine) who secretly hides a stash of heroin in their bags and they get caught by airport security on their way to Hong Kong. They're immediately jailed for 33 years, but Charlie eventually feels bad for all the shit he's done to Brooke so he takes the fall. Brooke is released and Charlie has to spend the rest of his days in a Thai women's prison listening to that fucking awful Sarah McLaughlin song over and over again. That is how this should end.
What am I talking about? That would never happen. Hiding heroin from those two is like hiding fuck-ready dick from a Portlander!
Brooke Mueller took a break from trying to de-crackhead herself in rehab and stopped by Charlie Sheen's mansion on Sunday to stick her nostrils in his carpets hoping that she'll snort up something good. No, in an effort try to get clean Brooke played happy family with the dehydrated warlock and their twins. Brooke and Charlie are usually brawling like two toothless whores fighting over the last bit of crack dust on a broken light in a Super 8, but they put the hate on pause for the sake of their blond tiger cubs. Charlie gave this precious picture to TMZ and said "harmony is our goal. Sunday was a wonderful start." When Brooke graduates from rehab, Charlie plans to move her into a house near his mansion to parent their kids together.
Yes, Charlie and Brooke both have the same looks on their faces as a couple of methed-up crazies who stumble up to you in the parking lot of a Walmart to make a "fair trade" by giving you their toddlers in exchange for what's in your wallet and that bottle of ANTIFREEZE in your trunk, but they're trying.
And yes, I only typed the word "ANTIFREEZE" in all Kanyes to distract Charlie and Brooke with all of the freebasing possibilities while their toddlers sneakily crawl to a safe place where they can be raised by that half-eaten Twizzler.